RiskSpectrum HRA
Standardise your Human Reliability Analysis
RiskSpectrum HRA is a software tool for evaluating and quantifying human failure events (HFE), meeting requirements of ASME PSA Standard and NRC HRA Good Practices.
RiskSpectrum HRA help you standardize your HRA analysis process:
Performing and documenting the necessary HRA steps

Using the appropriate HRA method

Quantify the HFE´s human error probabilities (HEP)
RiskSpectrum HRA includes a number of commonly-used HRA methods, such as THERP, ASEP, HCR/ORE, SPAR-H and HEART, etc.
For each Human Failure Event (HFE) analysed, multiple methods can be used for quantifying the HFE probability and the different results can be compared.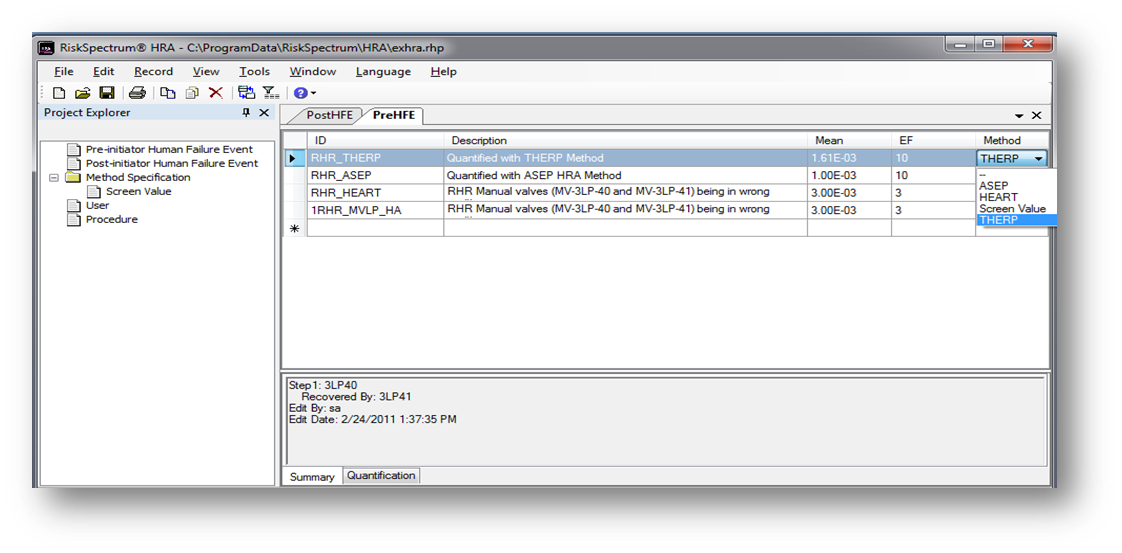 Pre-initiator Human Failure Events
Pre-initiators consist of those actions associated with maintenance and testing (e.g., prior to the initiation of an accident) that degrade system availability.
The pre-initiator HFE calculation methods available in RiskSpectrum HRA are:

THERP

ASEP

HEART

Screen Value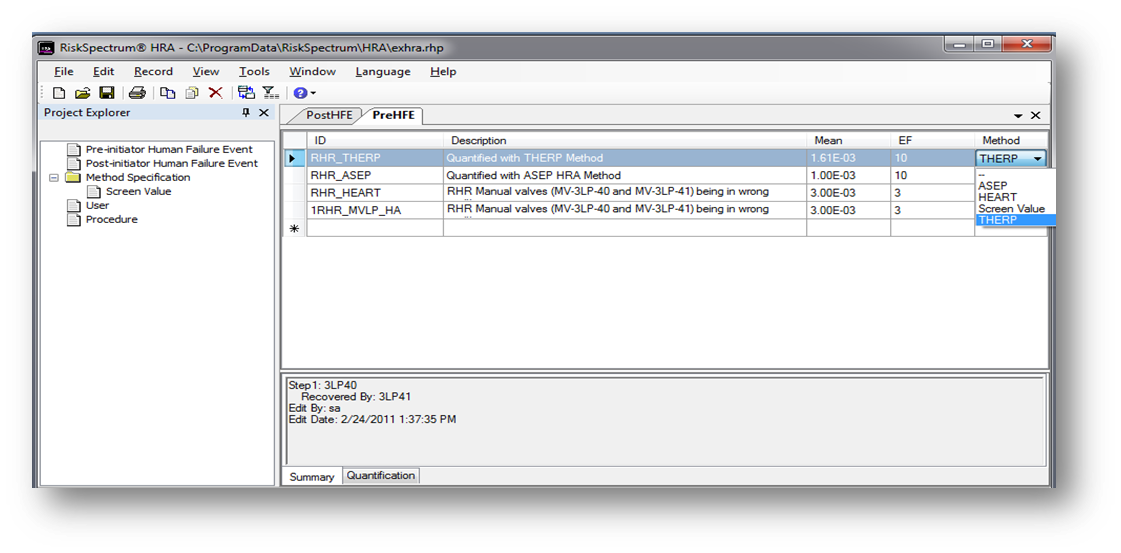 Post-initiator Human Failure Events
Human failure events that represent the impact of human errors committed during actions performed in response to an accident
The post-initiator HFE calculation methods available in RiskSpectrum HRA are:
THERP

HCR/ORE + THERP

ASEP

HEART

SPAR-H

Screen Value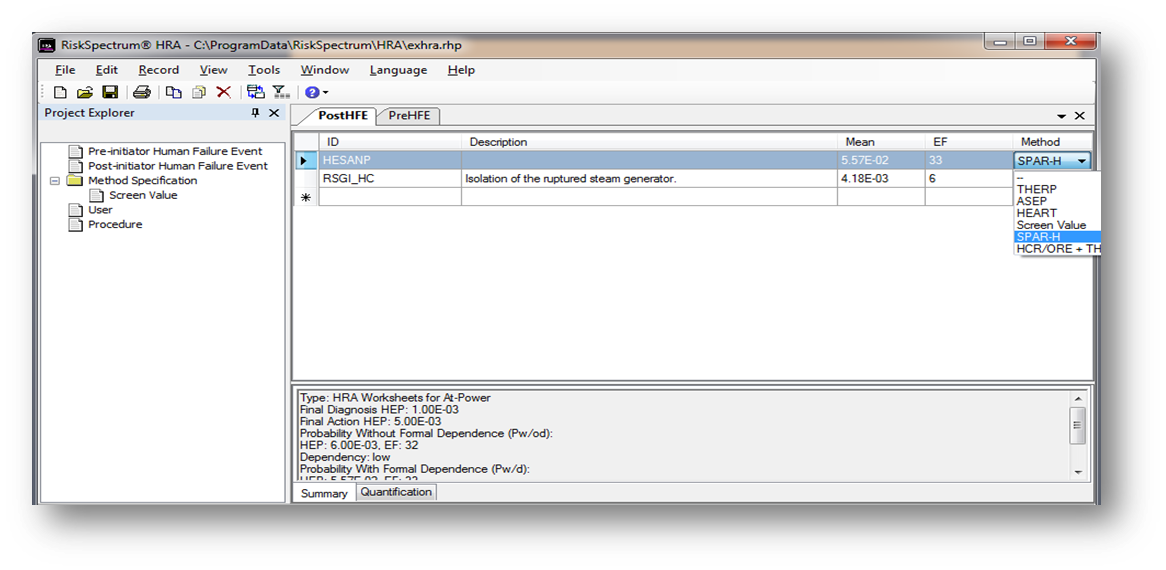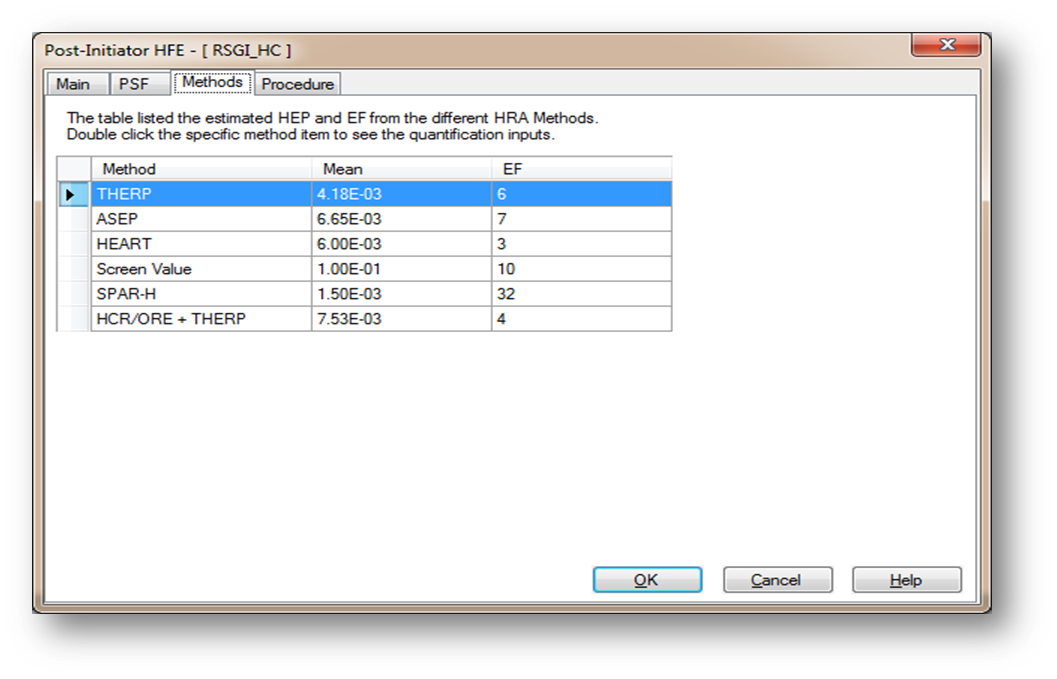 Integration with RiskSpectrum PSA
Human Error Basic Events based on pre- and post-initiator Human Failure Events can be generated and exported to RiskSpectrum PSA us
ing MS Excel RiskSpectrum PSA import format